Contact
Northern Gateway Leisure Park, Cuckoo Farm WAY
GB
Order Delivery
At This Location:
Mobile Ordering

Mobile Payment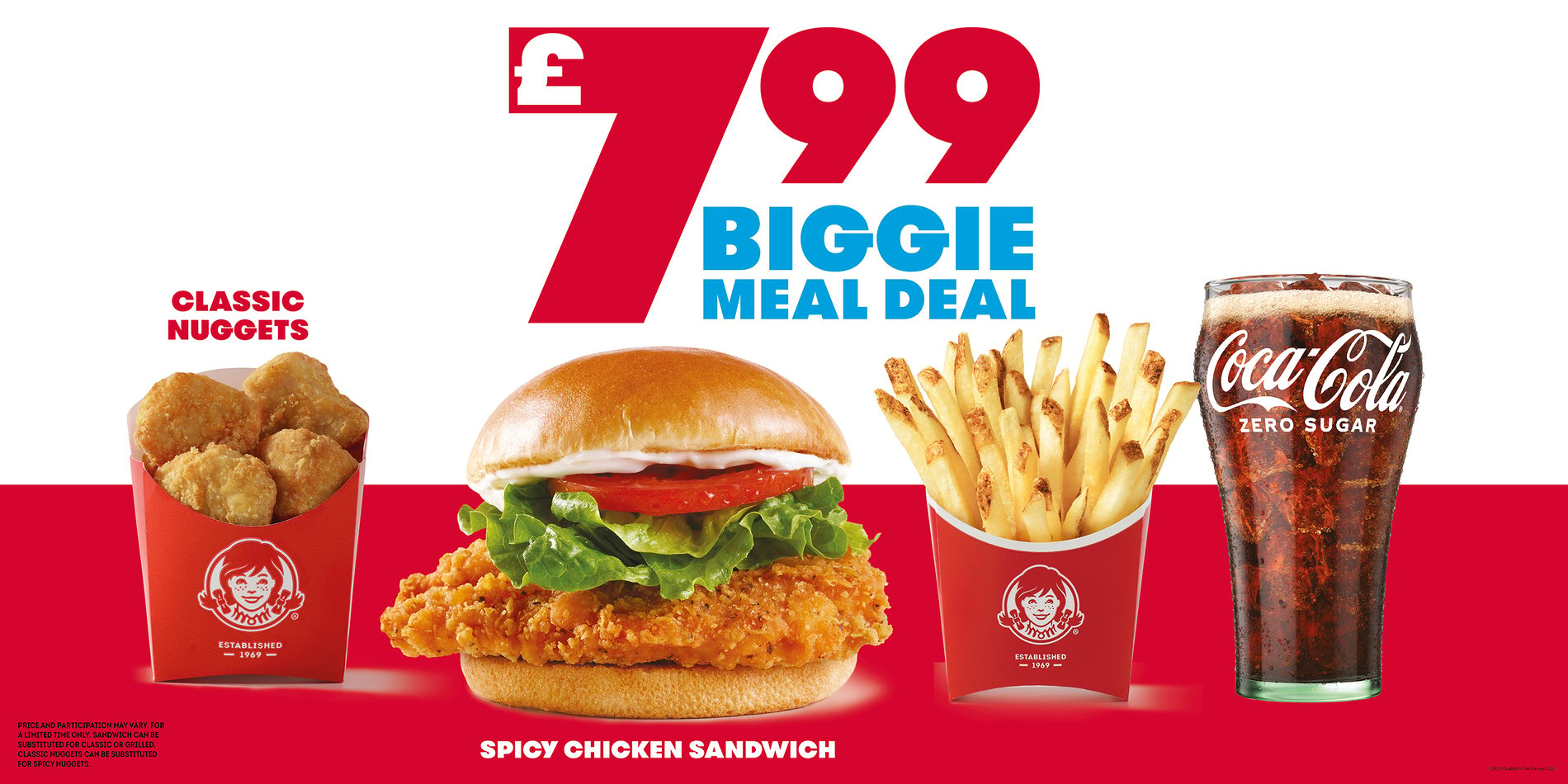 Just Eat It
Looking to find a value meal that is flavourful, satisfying AND doesn't break the bank? Look no further. Wendy's® iconic Biggie Meal Deal comes with a Spicy Chicken Sandwich, 4-piece Classic Chicken Nuggets, small fries and a small drink.
What's New at Wendy's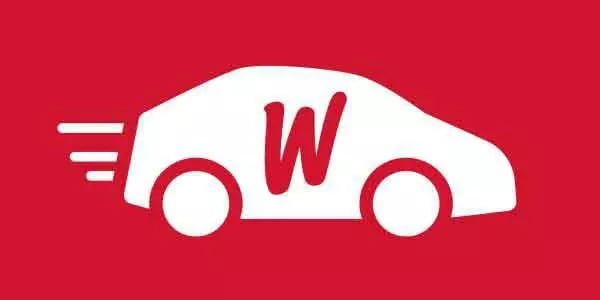 Get it Delivered
Craving a Dave's Double®? Crispy nuggets? A Frosty®? You're in luck. Order Wendy's through UberEats or Just Eat and get it delivered to your door.
Featured Menu Items
Say hello to our iconic Baconator

Wendy's Baconator is the Terminator of bacon cheeseburgers. Its big bold, craveable taste satisfies the primal craving for meat. A half-pound* of fresh British beef, American cheese, 6 pieces of crispy Applewood smoked bacon, ketchup, and mayo. Carnivores rejoice!

Proper Spicy Nuggs. All Fillet. No Filler.

Wendy's Spicy Chicken Nuggets are the standard by which all other spicy nuggets are judged against. Many have tried and failed, but there's nothing like the verified, original Wendy's Spicy Chicken Nuggets. Our Spicy Chicken Nuggets are legit.

Our Famous Frosty

The Chocolate Frosty® was born out of Dave's desire for a signature dessert to go with his vision of the perfect hamburger. Thick enough to use a spoon, smooth enough to use a straw, and perfect when enjoyed on the end of a fry.
Frequently Asked Questions
Is Wendy's still open?
Yes! Just as we are committed to serving the best quality food every single day, we are committed to serving you during this time.
Is Wendy's delivery available near me?
To find out if delivery is available near you, click "Order Delivery" on our homepage, choose your desired Delivery Partner and enter your delivery address in the search delivery address field.
How do I contact Wendy's with questions or feedback about this location?
Feedback about your experience with this Wendy's location may be provided to our Customer Care team. To reach out through Live Chat or to leave a message, please visit our Contact page; use 888-624-8140 to call. You may also provide feedback by filling out a Wendy's Customer Satisfaction Survey. You will need to refer to your receipt for the restaurant number, date and time of visit. If you need to reach this location directly, please call 01206 413368.
Where can I find menu pricing?
Pricing may vary slightly depending on your location. To see menu prices for the Wendy's of your choice, please visit our mobile app. Once you've selected your location, prices should appear for each menu item.
Where can I find nutrition and allergen information?
This information can be found on our menu website, within our mobile app and in-restaurant. To access via our website or mobile app: Click through to a specific menu item and then select the blue "Nutrition & Allergens" link found underneath the description and calorie count. If you are on the Wendy's website or the mobile app, you'll notice that the nutrition statistics will update as you customize your order. A nutrition information poster is also located in each Wendy's restaurant. A crew member will be happy to assist in directing you to it.
Is Wendy's hiring in Colchester Essex?
To check if this Wendy's location is currently hiring, visit our Careers page, enter Colchester, Essex into the appropriate form fields and submit your search. If any jobs are currently available at this location or one nearby, they should appear within the results list. If there are no open positions at your preferred restaurant at the time of your search, we recommend checking back often.
Are Wendy's restaurants in the UK Halal certified?
Wendy's restaurants in the UK are not considered Halal certified.
Does Wendy's offer any Halal certified products?
Wendy's breaded chicken products, such as our Classic Chicken Sandwich, Spicy Chicken Sandwich, Classic Chicken Nuggets and Spicy Chicken Nuggets are sourced from a Halal certified supplier.
Where does your supplier's Halal certification come from?
Our breaded chicken products supplier receives their Halal certification from a widely recognised body. An image of the certificate can be provided upon request.
Do you plan to expand your Halal certified menu or become a Halal certified restaurant in the future?
At the moment, we do not have plans to expand our Halal certified offerings or explore becoming a Halal certified restaurant.
Why isn't Wendy's currently participating in serving the Halal community?
We recognise that everyone has different tastes and needs, and we aim to cater to those preferences the best we can. Although we do not currently source all products from a Halal-certified supplier, we are pleased to offer breaded chicken products supplied by a Halal-certified supplier.